How much are musicians and wedding bands
Hiring musicians for your wedding is such an important, and often difficult decision. We are therefore delighted to bring you some key advice from supplier members Bands for Hire who are an agency for musicians, bands and much more.
How Much does a Wedding Band Cost?
Most of us manage to go through life without hiring musicians, in fact it is rarely a thought that crosses our mind. But if you have just got engaged and are considering hiring a wedding band, you may not be aware of the costs involved. An average sized wedding band is generally made of 3-5 musicians consisting of the following: drummer, bass player, guitar, vocalist and keyboards. As soon as you start gathering quotes , you'll soon see that the cost of a wedding band can vary dramatically, but what really effects the price of a band?
Number of band members
This is an obvious one and can be one of the major factors of wedding band prices. If there are less people to pay, that will of course be passed on to you. However, 3-piece function bands are quite rare and many may choose to use backing tracks to 'fatten' things up on stage. If you're looking for a larger band, you may consider a party band with a brass section, this quite often means a 6+ piece band and can really increase the price so it's really down to budget.
How in demand are the band?
Being a musician is similar to any other job or business, if a great band has been going for a number of years, that will no doubt mean that there's a lot of work coming in. Over the years the band may choose to increase their price to reflect their experience.
Seasonal prices / Last minute bookings
Friday's and Saturdays in the summer are the busiest time for every wedding band and so there isn't usually room for a discount. If you're getting married in February and March, some bands may quote slightly lower than they would in the summer months. Similarly, if you're organising a last minute wedding and need a band in say, 4 weeks time, then you can expect bands without a booking to go in lower. However, most bands on our books are fully booked for the summer by the time January comes so try not to wait too long!
Travel Expense / Time Travelling
Most wedding bands are used to travelling and realise it's not always easy to find a band in the same town, but as diesel prices continue to soar, the cost of fuel is unfortunately passed on to the client. Another thing to consider is that a couple of hours travelling there and back again can mean 4 extra hours work for 4 to 5 people. Some bands may take this into consideration before quoting.
"As a general rule, the average cost per musician is usually £250-350. This means that a 4-piece wedding band might cost anywhere from £1000 to £1400 for the full evening's entertainment. Smaller line-ups such as acoustic duos would be in the region of £500-£700 with trios coming in at about £750 – £1050 in their local areas."
Arrival Time / Finish time
With travel time taken into account, a band can often expect to work 12 hour days. This is based on a 5:30pm-6pm arrival time and so any earlier will mean an increase in price. Quotes are almost always based on a midnight finish and so you can also expect to pay more for the band to stay until 1am.
Length of Set / Performance time
Bands generally perform 2 sets of around an hour. That's just an average, some only do 2 x 45 minutes and some might do 3 x 45 minutes. Some bands start their prices slightly lower for 2 x 45 minutes and then add on a supplement for longer sets.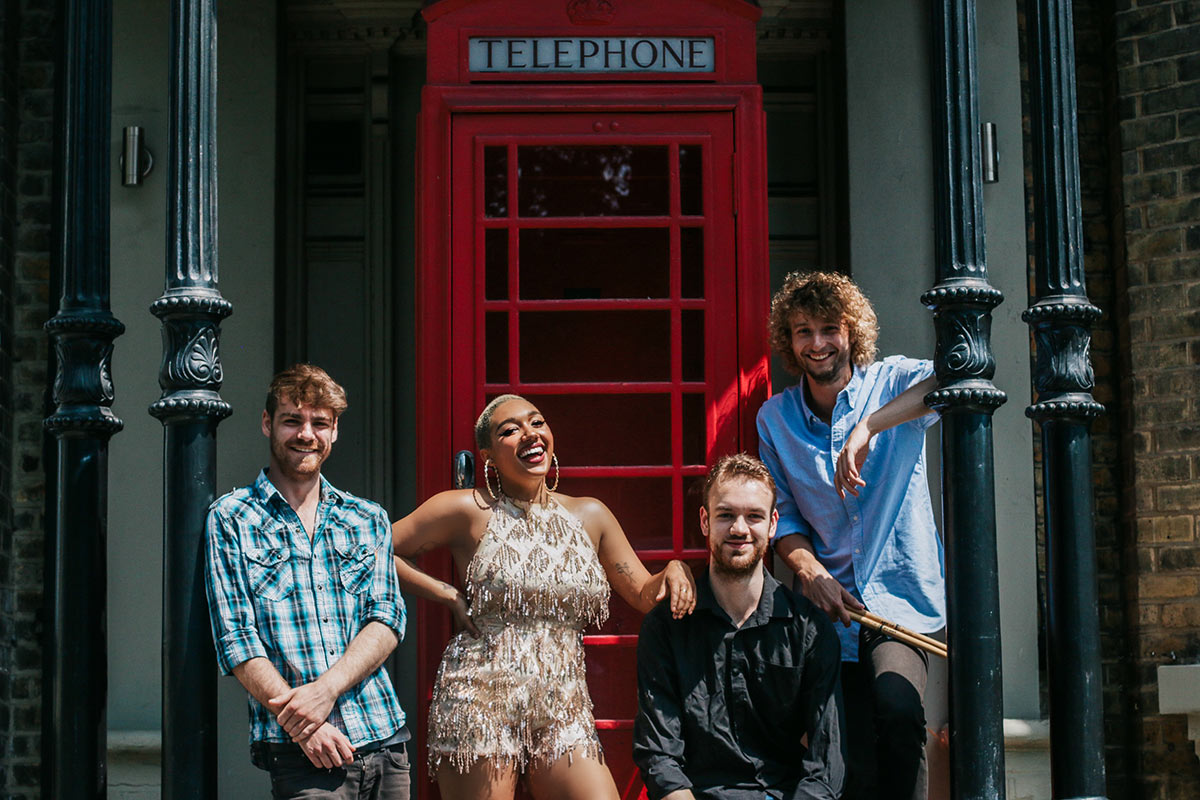 Accommodation
It's extremely rare, but if the band is based 3-4 hours away, they will need to stay over in a hotel and this is also taken into consideration when working out a quote.
Hopefully you'll find this pretty useful in your search for a band. We try to represent a range of bands to suit every kind of budget, so why not take a look at our function bands page to get started.
Words by supplier members: Bands for Hire